Site reviewed on 20th December 2003
The Information Commissioner. Handles privacy, data protection and privacy issues in the UK. A government department promoting responsible computer usage and of course a site which disabled people may need to use.
The site claims W3C WAI-A WCAG 1.0 Level A conformance, see the highlight in the screendump below.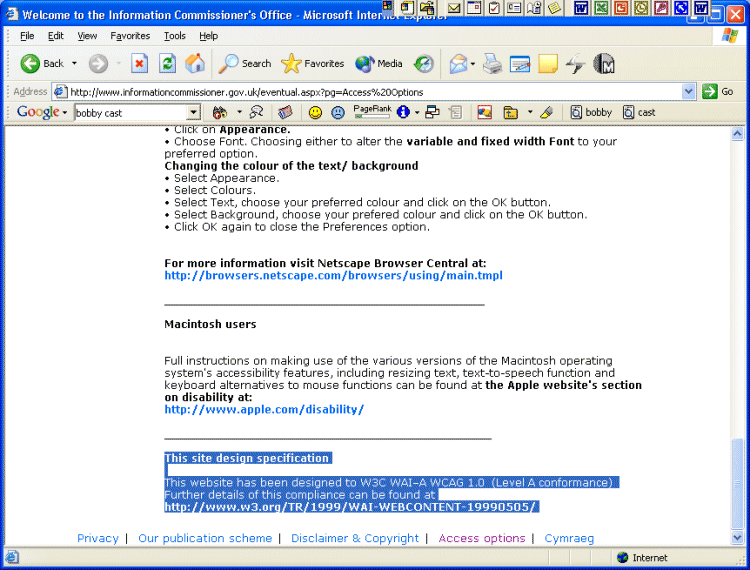 However, this free test for conformance finds 13+19 or 32 errors saying that the homepage of the site doesn't conform. Is this responsible computer usage?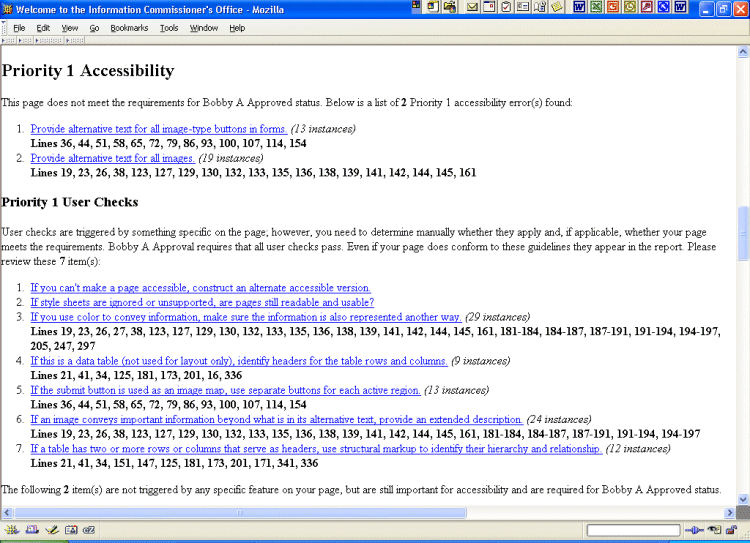 A free test in another validator highlights some more errors.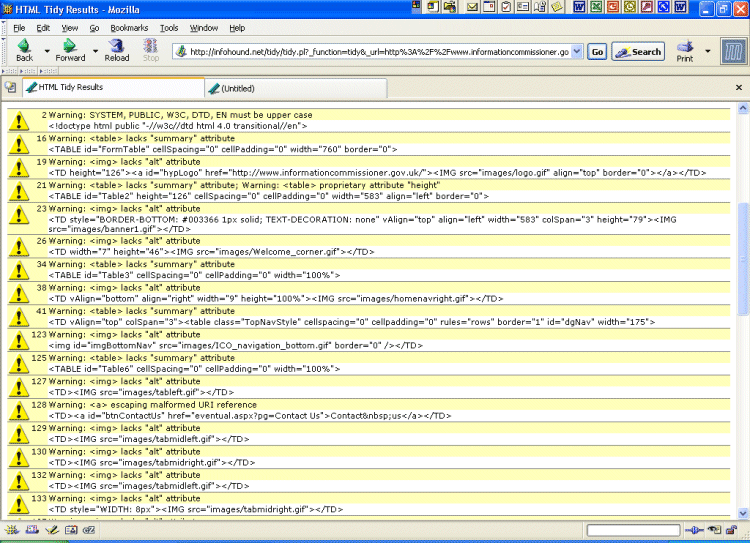 Lets hope noone tries to access the site using Opera otherwise you end up with this embarrasing mess.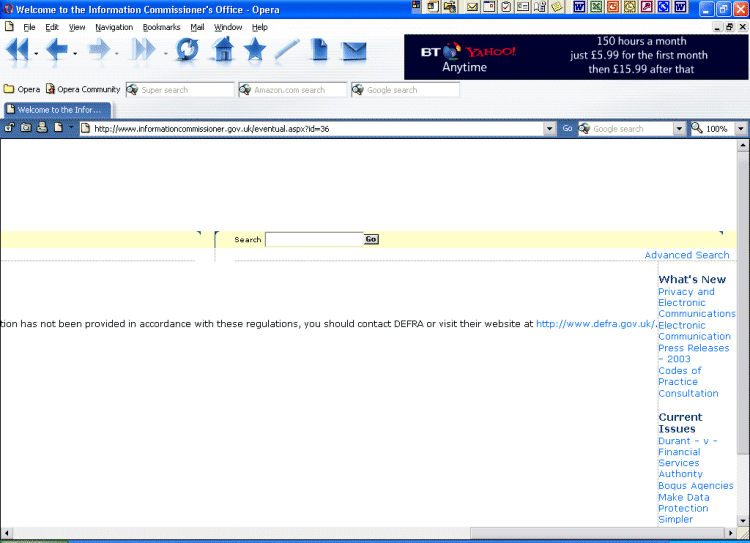 Did anyone lose a carriage return around here?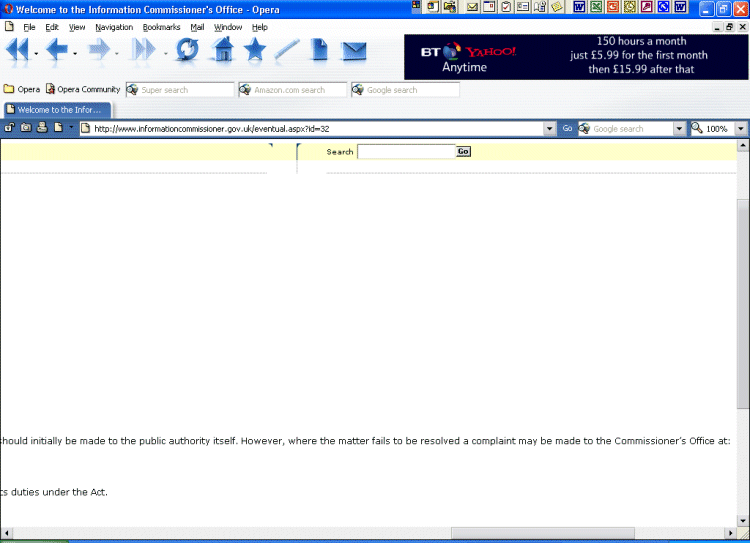 Information commissioner? Maybe a testing commissioner might be a better idea!
---
The pants website award. Please feel free to add to this list